Novelties for manifolds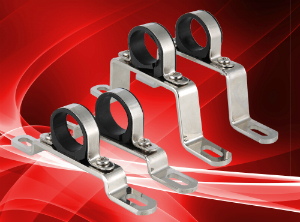 Standard series of high (VTс.130.INH) and low (VTс.130.INS) single brackets for stainless steel manifolds is replenished with models of 1 ½".
Single brackets for stainless steel manifolds are designed for cases where it is required to fix manifolds at a non-standard distance between their axes (greater than or less than 200 mm), as well as when only one manifold is to be installed.
VTc.130 INH brackets ensure a distance from the reference surface to the manifold of 49 mm, VTc.130, ING – to 17 mm. With their combined use, the horizontal offset of manifolds will be 32 mm.
Brackets are made of nickel-plated steel and have insulating gaskets made.