New product – thermostatic head VT.1500
New product – thermostatic head VT.1500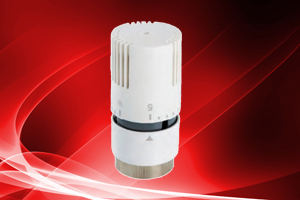 We are happy to announce a new product – thermostatic radiator valve head VT.1500.
VT.1500 is a liquid-sensor thermostatic head designed to maintain the temperature range from 6.5 to 28 °C, the maximum deviation from the set temperature value of 0.5 °C.
The connecting thread of the union nut is M30x1.5. The head can be used with any VALTEC thermostatic valves.