New automatic systems of accounting and control
New automatic systems of accounting and control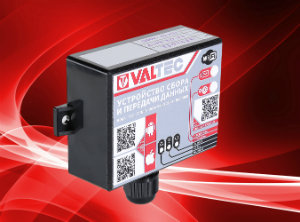 Please, meet the new automatic devices of accounting and control – VT.USPD Wi-Fi data collection and transfer device.
VT USPD is intended to provide information on the flow of resources from meters with pulse output, receiving signals from sensors with "a dry contact" output (temperature, pressure, etc.), and transmitting the received radio data to the server for further processing and use.
The main benefits of the VT.USPD:
Your apartment is under control when you're in the country, on vacation, or at work.
Protection of your country-house or single-family house from flooding or thawing of heating.
Collection of data and control of tenants' expenses.
Automatic transmission of data from your meters to the Management Company/ Home Unit Company and etc.

Independent power source.
Easy installation and adjustment.